Sidewalk Repair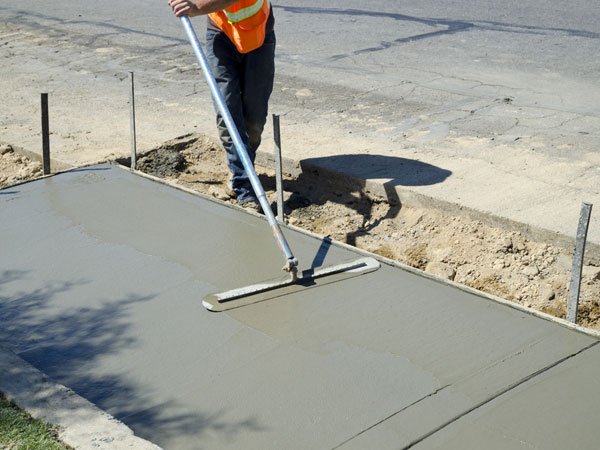 Are you searching for sidewalk repair service in  Las Vegas, NV? Vegas Handyman Services is ready to serve you with their experts in sidewalk repair. You will always get the best for repairing your sidewalk and you will never have any issues related to the quality of service we provide. We believe in providing 100% customer satisfaction. Best sidewalk repair service of Las Vegas, NV! Free estimates. Feel Free to Call us now or book online quickly!
Good concrete application in any commercial or residential sidewalk makes the path strong and durable. Concrete is easy to apply in its liquid state and offers tremendous strength to the building after solidifying. However, it can get damaged or broken if subjected to moist conditions regularly. Moisture can create cracks ad seep-in through them to damage the structure. Therefore, you need a hand of help from professional services, Vegas Handyman Services for sidewalk repair service.
If you have noticed any damaged concrete on your commercial or residential sidewalk, it is best to contact professional concrete specialists of Vegas Handyman Services in Las Vegas, NV, for concreting and sidewalk repair services. If you need concreting solutions in Las Vegas, NV, you can contact us as we offer one of the best services at the most cost-effective prices in the region.  Our team of experts at Vegas Handyman Services is all well-trained and highly-experienced to handle any small or large scale customer requirement.
A concrete sidewalk may require repair in the long run due to flaking, peeling, dusting, and shrinkage of concrete. Due to our years of experience, we understand the damage that can arise on concrete surfaces. This helps us in finding the quickest and most effective solution to the problem. You can contact us for any sidewalk repair in Las Vegas, NV as we take on any small or large scale repair work.
Many concrete structures have been compromised due to hostile environments and service conditions which contribute to corrosion of the reinforcing steel and/or deterioration of the hardened concrete properties.
Our staff has great knowledge of concrete deterioration, resulting in expert concrete sidewalk repair which targets the primary causes(s) and not just the peripheral symptoms. This approach leads to greater longevity of important assets.
We have an experienced team that transforms old concrete surfaces, tiling surfaces into polished concrete, resurfaced concrete and resealed sidewalk ways to give that fresh new look with no structural defects.
VEGAS HANDYMAN SERVICES OFFERS THE FOLLOWING SIDEWALK REPAIR SERVICE FOR OUR VALUED CUSTOMERS
We offer a wide range of services to meet different customer requirements in the concreting industry. We handle any commercial, residential or industrial level requirement and provide a very strong and durable repair work. Our workmen follow all safety measures and complete the job on time to reduce hassle for you.
Sidewalk repair services
Sidewalk repair service tips
Sidewalk repair companies near me
VEGAS HANDYMAN SERVICES
REQUEST FREE INFORMATION NOW. CLICK HERE!