Faucet Repair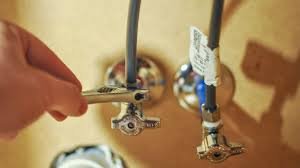 A lot of people experience a broken or leaky faucet time-to-time. From kitchens to bathrooms to the laundry sinks, these faucets malfunction at most inconvenient way. But fortunately, Vegas Handyman Services, provides the best faucet repair services in Las Vegas NV. When you face a faucet problem, you require a plumber that knows fixing it without making a mess. Vegas Handyman Services, has a well-versed team who can deal with all the faucet repair problems which can disturb your business or home. Services-Vegas, has the skills and tools to get the faucets fixed very quickly. Get professional faucet repair services in Las Vegas NV from Vegas Handyman Services!
If a broken faucet has left you feeling frustrated every time you go to clean your dishes or wash your hands, don't worry: The team at Vegas Handyman Services has you covered. Call us today to schedule an appointment for faucet repair work. 
BEST LAS VEGAS NV FAUCET REPAIR SERVICES
We Can Fix Your Leaking Taps Fast
Our friendly plumbers are on-call 24/7 ready to help with all your leaking tap repairs & replacements in Las Vegas NV. We'll inspect your taps first, explain the cause of the leak, advise you on how we recommend proceeding, and tell you how much it will cost BEFORE we do any work. Most of the times, Vegas Handyman Services, can completely strip your existing tap ware and replace all existing rubbers and seals, lubricate the spindles and install new brass soft closed tap washers leaving you with that new tap feel. Since we don't need to install a new one, this saves you money.
But rest assured, if a new tap is needed, we'll completely replace your old one with one of ours, or one you've chosen yourself. For fast & reliable leaking tap plumbers in Las Vegas NV, call Vegas Handyman Services today and make an appointment!
Our Faucet Repair Services Las Vegas NV Can Save You Money!
It might come as no surprise that leaking taps costs you money. In fact, they're one of the leading sources of water wastage in the homes today. Even a single drip adds up over time and results in buckets of water wasted, sometimes significantly increasing your water bill. But it's not just wasted water that you need to be concerned with. Putting off tap leak repairs can end up costing you a lot more.
Over time, the water from your dripping taps manages to find its way to other areas of your kitchen, bathroom, laundry or house where water isn't meant to be. Like the inside of cabinets, walls, carpet or flooring, which creates that nasty damp smell, rust marks, and water stains. If it's really bad, sometimes even swelling. Getting these problems fixed is a lot more complicated (and expensive) than repairing a leaking tap as soon as you find it. That's why we always recommend calling in a professional plumber as soon as you're aware of any taps that drip.
Call Vegas Handyman Services plumbers regularly perform leaking tap repairs, replacements & installations on all sorts of tap ware including:
Bathroom taps
Garden taps
Kitchen taps
Laundry taps
Leaky faucets
Noisy taps
Shower taps & heads
Sink & basin taps
Taps that are hard or stiff to open
Taps that cause 'water hammer'
Taps that leak around the handle
Taps we work with…
Toilet taps
Las Vegas NV Faucet Repair near me
Boulder City NV Faucet Repair near me
Enterprise NV Faucet Repair near me
Henderson NV Faucet Repair near me
North Las Vegas NV Faucet Repair near me
Paradise NV Faucet Repair near me
Spring Valley NV Faucet Repair near me
Summerlin NV Faucet Repair near me
Sunrise Manor NV Faucet Repair near me
VEGAS HANDYMAN SERVICES
REQUEST FREE INFORMATION NOW. CLICK HERE!